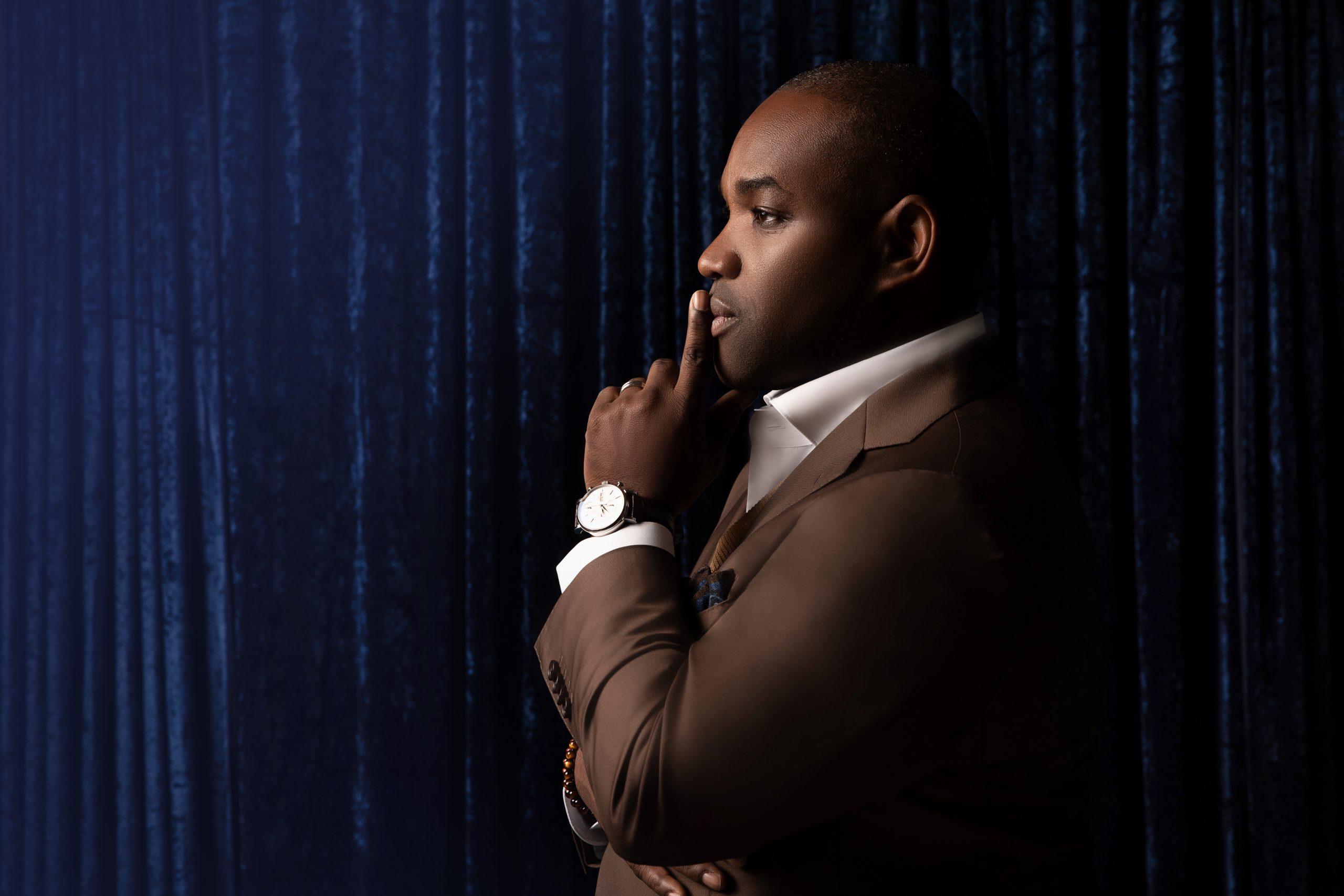 LAWRENCE BROWNLEE MASTERCLASS
THIS MASTERCLASS IS PRESENTED IN PARTNERSHIP CAAPA, THE COALITION FOR AFRICAN AMERICANS IN THE PERFORMING ARTS
12:00 PM at the Childers Hall (Howard University)

Vocal Arts DC and CAAPA, the Coalition for African Americans in the Performing Arts, are proud to co-present a Master Class with tenor Lawrence Brownlee for music students at Howard University. Although attendance is at capacity, we invite you to join us virtually via our free livestream available on the Howard University Department of Music Facebook page.
Artist Bio
LAWRENCE BROWNLEE is a leading figure in opera, both as a singer on the world's top stages, and as a voice for activism and diversity in the industry. Captivating audiences and critics around the globe, he has been hailed as "an international star in the bel canto operatic repertory" (The New York Times), "one of the world's leading bel canto stars" (The Guardian), and "one of the most in demand opera singers in the world today" (NPR).
In the 22-23 season, Brownlee performs a program with longtime friend, collaborator, and fellow Rossini expert Michael Spyres titled, "Amici e Rivali" at the Theatre des Champs-Élysées in January 2023, in addition to the premiere of an exciting new program titled "Rising" which will feature Brownlee and pianist Kevin J. Miller performing newly commissioned songs by composers Shawn Okpebholo, Damien Sneed, Joel Thompson, and others with texts drawn from James Weldon Johnson and other great Black writers of the Harlem Renaissance. "Rising" will be performed at venues across the U.S. including Carnegie Hall, the Kimmel Center, Calderwood Studio at GBH Boston, and the Schwartz Center for the Performing Arts at Emory University. He made his role debut as Rodrigo in Rossini's Otello as part of Opera Philadelphia's Festival O22 in September 2022. In November, Brownlee returned to Lyric Opera of Chicago for the title role of Le comte Ory, and as Elvino in Bellini's La Sonnambula at Teatro Real in Madrid in December. Brownlee performed one of his signature Rossini roles as Count Almaviva in Il Barbiere di Siviglia at the Royal Opera House in Covent Garden in February 2023. Brownlee's season ends with his return to the Metropolitan Opera as Tamino in a new production of Die Zauberflöte.
In spring 2021, Brownlee joined The Juilliard School as a Distinguished Visiting Faculty Member. He serves as artistic advisor for Opera Philadelphia, where his responsibilities include increasing and expanding audience diversity, advocating for new works, and liaising with the General Director from the perspective of a performing artist. "As an artist, I think it is important that we are actively advocating for this beautiful art form we love so much," said Brownlee,"ensuring that it will be alive and well for many years to come. Mr. Brownlee also serves as an Ambassador for Lyric Opera of Chicago's Lyric Unlimited and is an Ambassador for Opera for Peace. lawrencebrownlee.com
"With his sweet tone, fastidious pitch and poetic phrasing, Brownlee made familiar fare sound intriguingly fresh, banishing for a moment the ghosts of Caruso and Pavarotti."
Alex Ross, The New Yorker
P.O. Box 42423
Washington, DC 20015